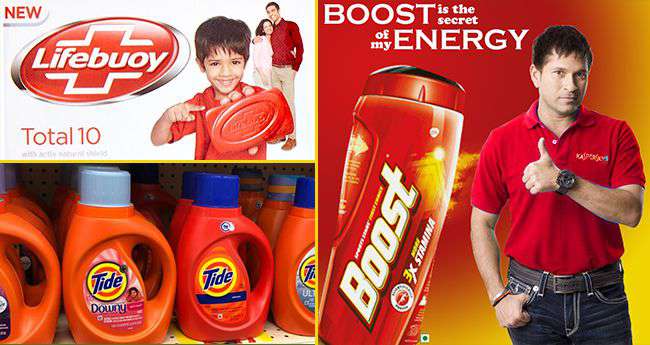 In India, there're a lot of things we can brag of as being our own, extending from things associated with culture and art to all-purpose everyday items. Though sometimes we end up accepting some things, and they become such an essential part of our day-to-day lives that we don't really doubt where they initially came from.
Speaking of which, it might amaze you to learn that some of the most regular brands we think are Indian are essentially not Indian. In this piece of article, we have prepared a list of brands that we thought were Indian but are not so Indian.
Bata Shoes
It may be like your regular formal Indian footwear, but Bata Shoes is, in fact, family-owned worldwide footwear and fashion accessory brand. Their headquarters are located in Lausanne, Switzerland. The Bata Shoe Corporation laid its foundation in the year1894 in Zlín, Moravia by Tomáš Bata, his sister Anna and his brother Antonín, whose family had been cobblers for generations. The company has a retail presence of over 5,300 shops in more than 70 countries and manufacturing units in about 18 countries.
Hindustan Unilever Limited
Hindustan Unilever Limited is a British-Dutch manufacturing company with its Head Office located in Mumbai, India. The range of its products compromise foods, beverages, cleaning agents, personal care products, water purifiers and consumer goods. This business is possessed by Anglo-Dutch company Unilever, a business that has seen its fair portion of the debate in India.
HUL was founded in 1933 as Lever Brothers and leading to the union of integral clusters in 1956 was retitled as Hindustan Lever Limited. The company was retitled in June 2007 as "Hindustan Unilever Limited". Hindustan Unilever portfolio had 35 product brands in 20 categories as of 2019 and pays 18,000 employees with sales of Rs. 34,619 crores in 2017-18.
Colgate
Colgate is a brand primarily used for oral sanitation products such as toothpaste, toothbrushes, mouthwashes and dental floss. Produced by the American consumer-goods multinational Colgate-Palmolive, Colgate oral hygiene products were first sold by the corporation in the year 1873, sixteen years after the death of its creator, William Colgate. You would be surprised to learn that the company initially started off with selling soaps.
As per the report in 2015 by market study company Kantar World panel, Colgate is the only brand in the world that sits in the houses of approx. 50% of the households. Colgate has achieved international market domination of 67.7% and an international market share of 45%.
Star TV
The Star in Star TV refers to Satellite Television Asian Region. It is an Asian TV service retained by 21st Century Fox, the American cosmopolitan mass media company. It is organized into 3 units - STAR Indian, STAR Greater China and Fox International Channels Asia. The Walt Disney Company publicized their intent to obtain Star TV's parent company 21st Century Fox for a whopping $52.4 billion on December 14, 2017.
Nestle
A majority of people comprehend that the company behind most loved products such as Maggi and KitKat are Indian. Whereas, Nestle is a proud Swiss international food and drinks processing corporation with its headquarters located in Vevey, Vaud, Switzerland. Nestle has been the largest food company in the world, ascertained by revenues and other metrics, since 2014.
The diverse range of Nestlé's products compromises of baby food, medical food, bottled water, breakfast cereals, coffee and tea, confectionery, dairy products, ice cream, frozen food, pet foods, and snacks.
Gudang Garam Cigarettes
Undoubtedly, every smoker has once tried Gudang Garam cigarettes. These popular spiced cigarettes that people give the impression to hate the smell but still smoke, is truly an Indonesian product. It was created on 26 June 1958 by Tjoa Ing Hwie, who altered his name to Surya Wonowidjojo. It is best acknowledged for its kretek (clove cigarette) products. Gudang Garam is Indonesia's fifth-largest tobacco producer, with a dominance in the market portion of about 20%. Gudang Garam essentially means "salt warehouse".
Tide Detergent
Every household individual must be aware of this brand. Tide is a washing cleaner owned and manufactured by American multinational Procter & Gamble. It was presented in the year 1946 and sit on top as it is the maximum selling detergent brand in the world, with a projected 14.3 per cent penetration in the international market. According to a survey conducted in 2009, customers graded Tide among the three top brands they would be not ready to give up during the period of the Great Recession.
The Tide trademark is an effortlessly known, characteristic orange-and-yellow bulls-eye. This unique logo was brought to life by Donald Deskey, who was an architect and renowned industrial designer. In the later years, the logo was to some extent improved for the product's fiftieth anniversary and remains in use today.
Vespa Scooter
Indians love two-wheelers. Indians love scooters and Indians definitely love "Vespa". We all have taken rides in our dad's favourite two-wheeler. We typically assume that Vespa should be a native brand, but No! It totally belongs to Piaggio which is based put in Italy. The word "Vespa" refers to the wasp in Italian. The Vespa has progressed from a single model motor scooter factory-made in 1946 by Piaggio & Co. S.p.A. of Pontedera, Italy to an entire range of scooters and one of seven corporations today held by Piaggio.
BSA Cycles
The term BSA stands for Birmingham Small Arms Company Limited that without a doubt shows that business belongs to Birmingham, England. In the year 2016, India's own Mahindra Group acquired Birmingham Small Arms Company Limited for £3.4 million in an aim to re-establish motorbikes wearing the famous BSA name.
Boost
The kids who loved milk would instantly recognise this brand. During our childhood day, we have witnessed Sachin Tendulkar promoting Boost and this thing made us assume that this is an Indian brand. Interestingly, it was first introduced by UK's Simon Gray in the year 2001 and is at present among the top energy drinks brand in the market.
Lifebuoy Soaps
We have a lot of choices when it comes to bathing soaps at the present but Lifebuoy has turned out to be a prevalent brand during our generation. The soap brand was introduced in the year 1895 by Lever Brothers in England. Lifebuoy is a brand of soap promoted by Unilever. Lifebuoy was in the beginning, and for much of its past, a carbolic soap containing phenol (carbolic acid, a compound taken out from coal tar). The soaps produced under the Lifebuoy brand do not comprise of phenol. At this time, there are many variations of Lifebuoy available in the store near you.
Pepsodent
Pepsodent is another brand of toothpaste originated in America with the minty touch resultant of sassafras. This brand has been held by Unilever since 1942, excluding in the United States and Canada, where since 2003, it has been owned and managed by Church & Dwight. Pepsodent toothpaste was obtainable in the United States in 1915 by the Pepsodent Company of Chicago.